Cyber Skills Live is a unique way for young people to learn about cyber security and careers in the world of computing.
For the past several years we have been a key partner in developing this incredibly popular online event, which is completely free for learners and teachers to use. Over 130,000 students have taken part in dozens of our unique entertaining activities, playing along in real-time in their classrooms with other schools around the world.
Built in collaboration with experts from Digital Skills Education, Skills Development Scotland and Digital World, this is an educational event like no other.
Have you ever robbed a bank?
One of our most popular Cyber Skills Live activities is How to Rob a Bank. In this activity learners work together to perform a simulated penetration test on a bank computer system. This activity is a great way for teachers to introduce cyber security in the classrooms.
Learners play the activity in their browsers while watching a live-stream presented by experienced educators and a professional film crew. The activity guides learners along in real time, as they discover how to rob a bank.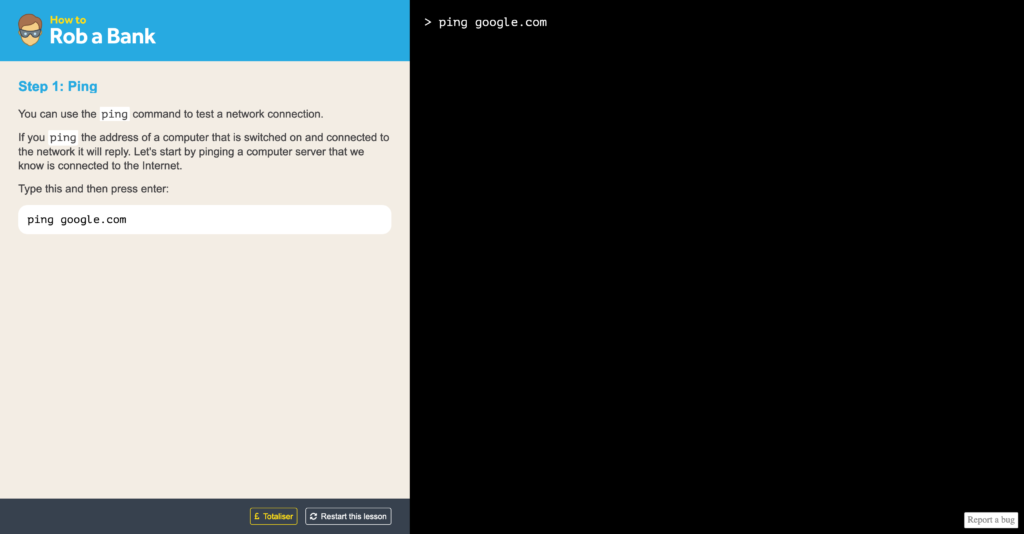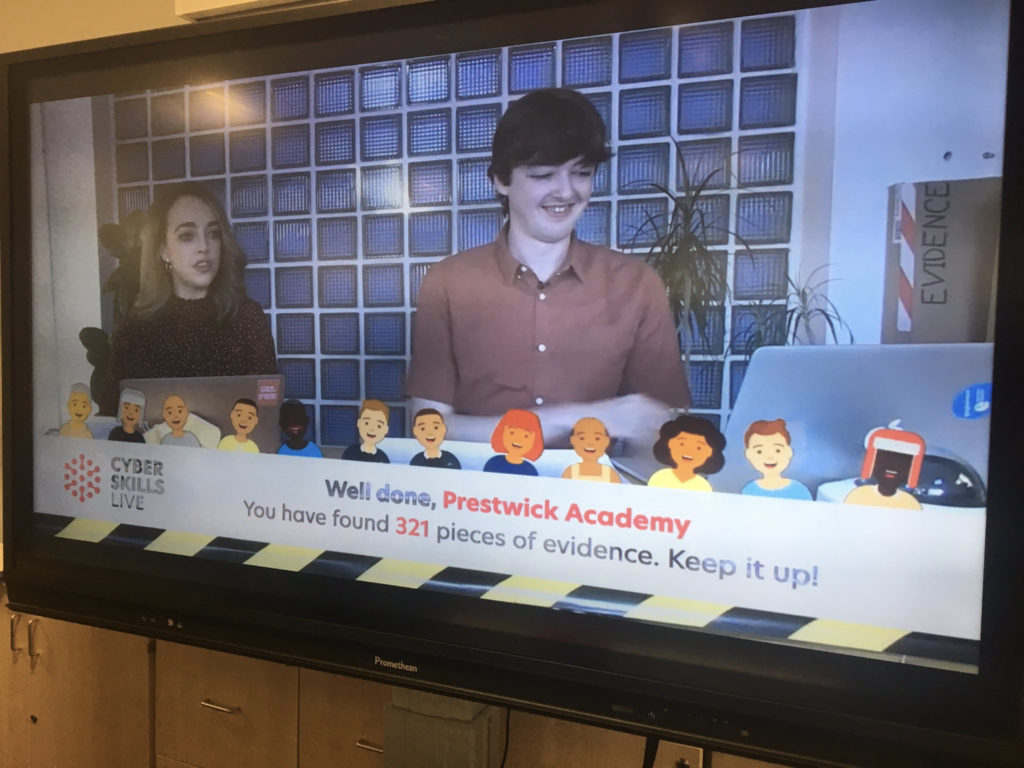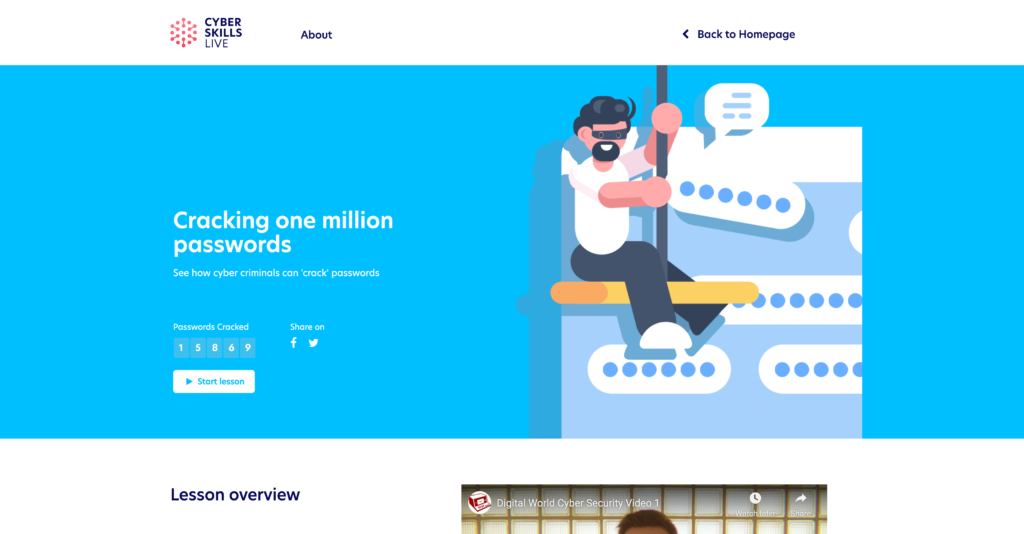 A unique educational technology platform
To support the delivery of these events to thousands of students, we have developed a unique technology platform. Our system facilitates lessons in several key ways, including a CMS to build new activities and games, a graphics system which produces real-time infographics for the live-stream, an analytics portal so we can measure how individual activities perform, and a choose-your-own-avatar system that lets learners see themselves right in the activity!
Our unique platform even makes it possible for educators to monitor how individual learners are responding to the activity during lessons, and give specific hints to keep them on track, or tweet information to teachers.
This means every lesson is engaging and unique.
These lessons are honestly FANTASTIC! Really accessible and engaging

It's so great that experts are providing high quality work in areas that staff might not be so confident in developing.

Secondary school teacher
A digital world of possibilities
In "Defend the Hospital", learners how to defend a working hospital from an ongoing cyber attack. In "How to Stop a Data Leak" and "How to Solve a Murder", learners discover digital forensics skills and how organisations can keep information secure.
The live lesson concept we have pioneered in partnership with Digital Skills Education, Digital World and Skills Development Scotland has proved endlessly flexible to new topics and approaches. In a recent collaboration with Historic Environment Scotland, Defend Stirling Castle lets students learn about medieval history and cyber security in a unique mixed lesson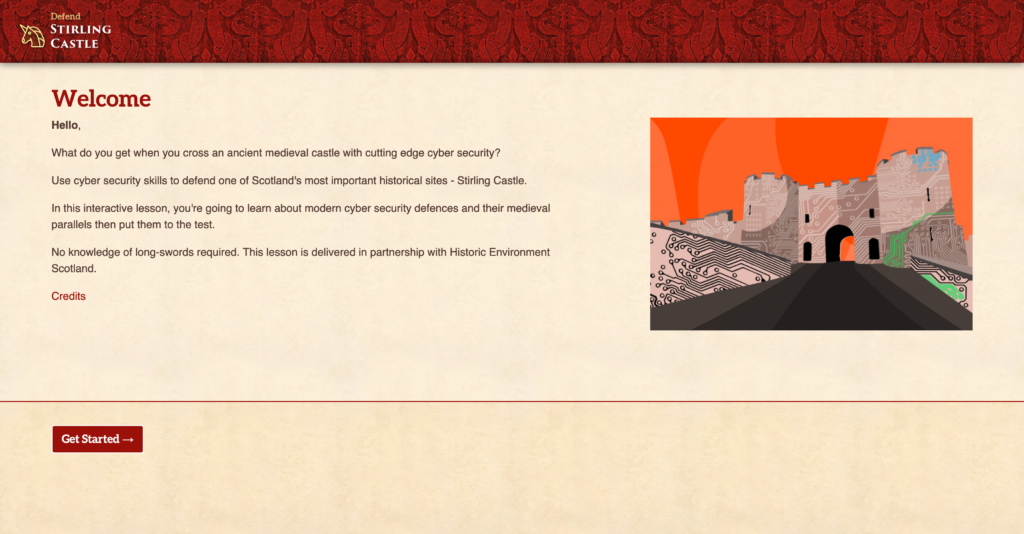 A new way to teach
Cyber Skills Live is a one-of-a-kind event which has opened up new approaches for teaching. Students who would never have considered a career in computing have been energised by the possibilities of working in tech. We are confident that this is just the start of an exciting new approach.
It showed me the reality of a job in Cyber-Security and has made me consider computing as a career.

Student
Itching to rob a bank or steal a pizza? Find out more about Cyber Skills Live on the official website.
Let's discuss your project
We specialise in helping charities and non-profits succeed online. Can we help your charity too?
Email us at studio@abigegg.com to arrange a no-obligation chat.
Or you can look at more of our recent work.