Strath Union, the student union of the University of Strathclyde in Glasgow, are on a mission to help students. Through a range of social, cultural and sporting opportunities they help students make the most out of their time at university.
A Big Egg were approached to develop a new microsite which would help students engage better with the union. We developed the Strath Life site in collaboration with the Union's in-house design team to create a location for students to find discounts, deals and to take part in new opportunities.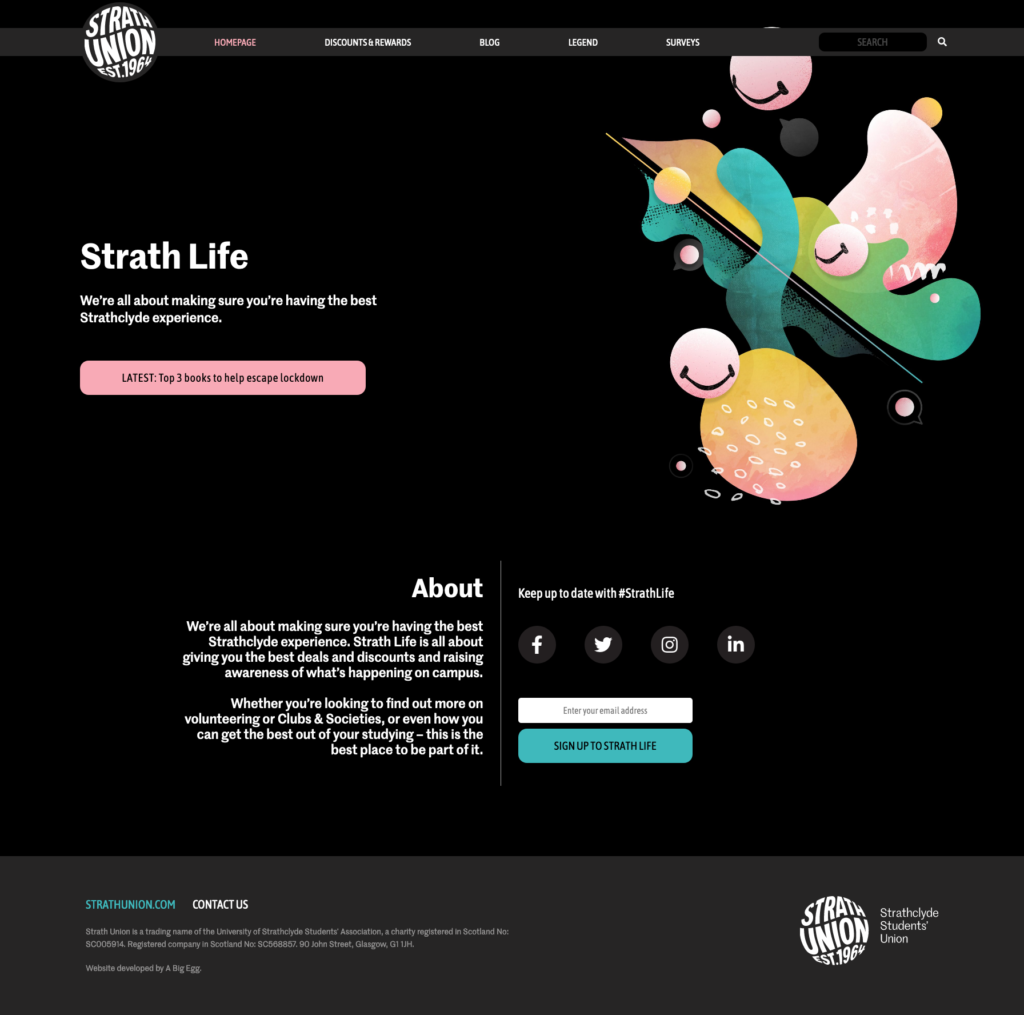 To help students save money, the Discounts & Rewards section helps students find great deals across a range of categories – from travel and food & drink to technology and fitness.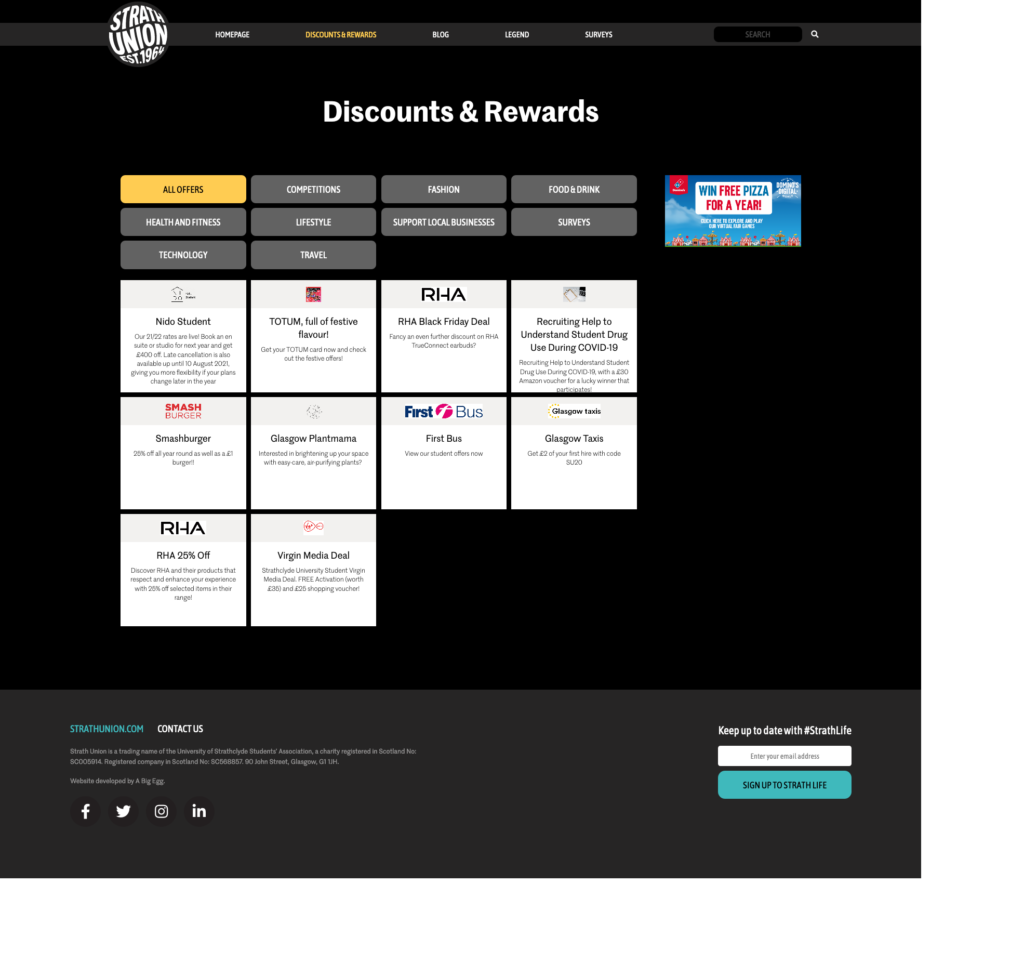 To celebrate the Union's amazing history and links with the Glasgow music scene, we developed the Legend section of the website – an interactive tour through the Union's rich history.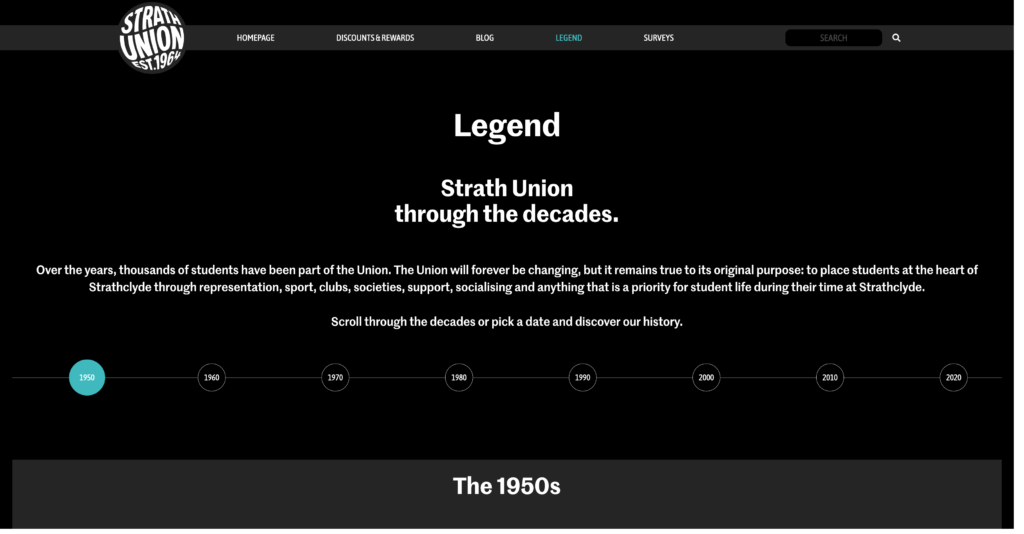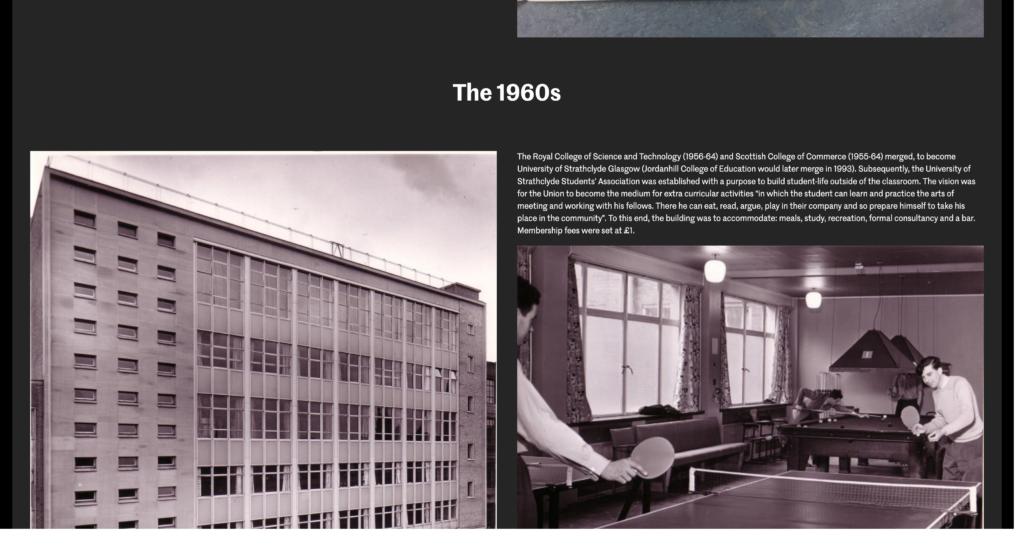 We created a student survey portal which allows students to take part in surveys and submit their own. Strath Union are in full control of the surveys and can moderate which appear, and how long they stay on the site.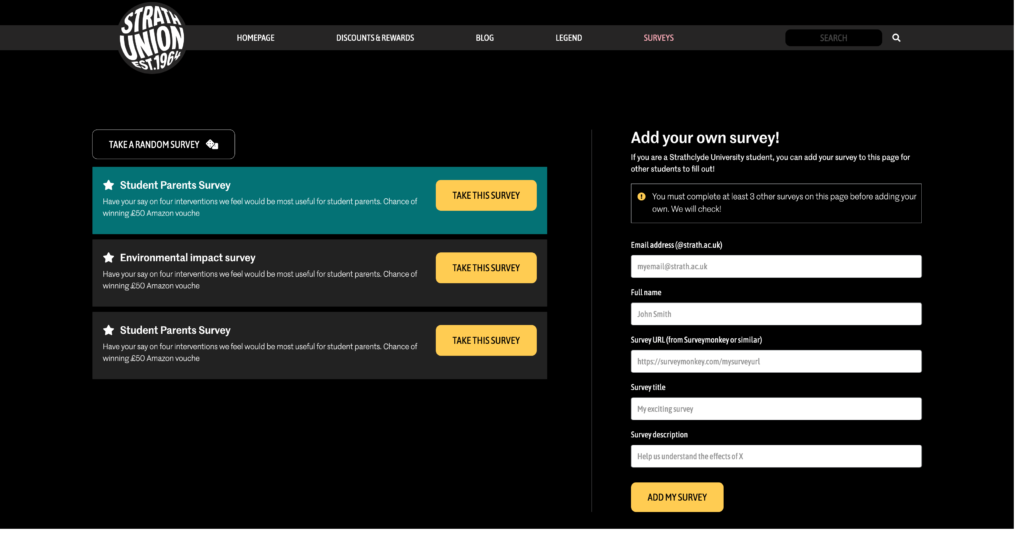 Check out the Strath Life website and learn more about this Glasgow icon.
Let's discuss your project
We specialise in helping charities and non-profits succeed online. Can we help your charity too?
Email us at studio@abigegg.com to arrange a no-obligation chat.
Or you can look at more of our recent work.